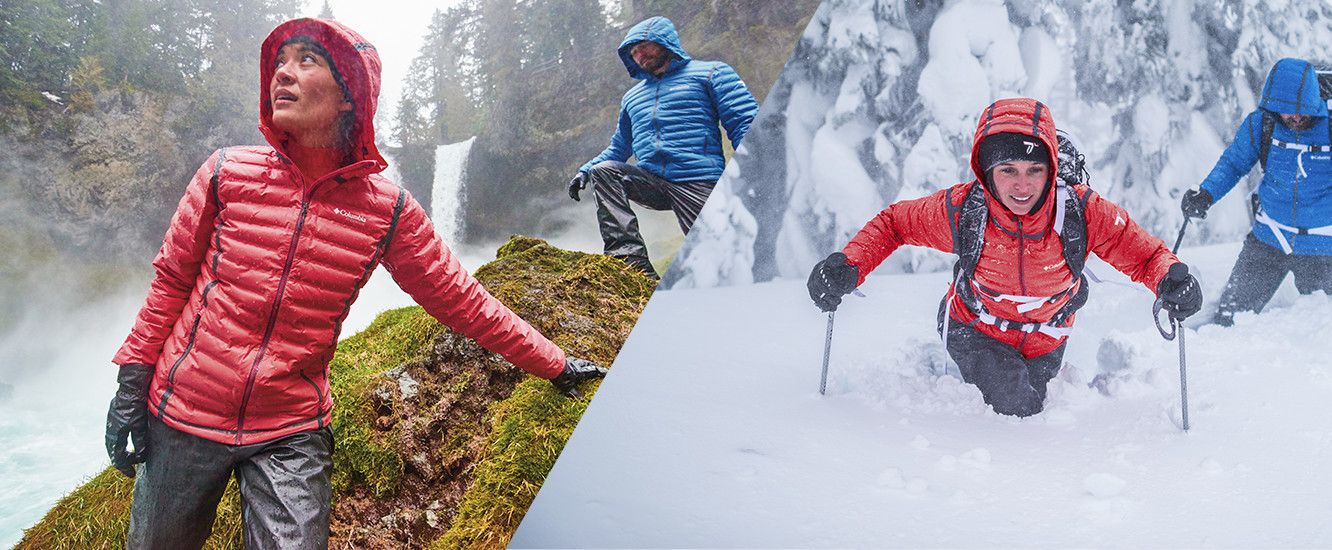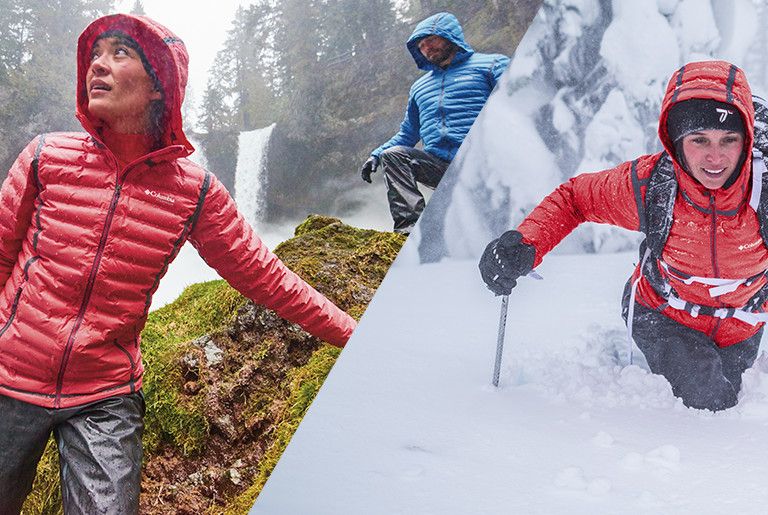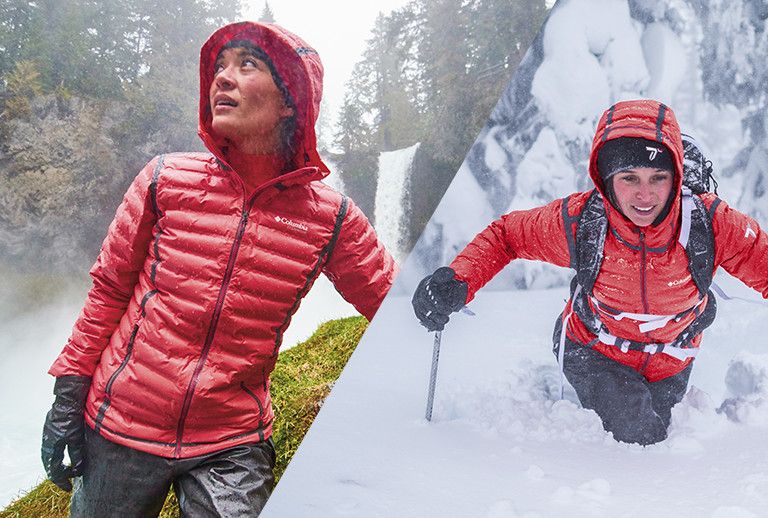 "COLD, WET AND
MISERABLE.

MY KIND OF WEATHER."
GERT BOYLE - CHAIRMAN, COLUMBIA SPORTSWEAR
At last, down jackets that don't wet out. By adding our
revolutionary OutDry™ Extreme technology to our warmest
and lightest TurboDown™, we've invented a whole new way
to stay warm and dry. Now you can have it all.