"IT'S PERFECT, NOW
MAKE IT BETTER."
This is the directive given by our very own
tough mother, Chairman Gert Boyle. It's the
reason we test our products against every
type of no good, day-ruining condition the
skies of the mighty Pacific Northwest can deliver.
Sure, it makes life hell for us, but it
means great gear for you. So when Gert
bestows her famous stamp of approval,
you're duly equipped to stay outside long
after the featherweights have gone.
HOLLYWOOD NEWLYWEDS GO OFF THE GRID
Justin and Chrishell Hartley know a thing or two about drama and romance. Both are accomplished actors, with Justin starring in the acclaimed TV series This Is Us and Chrishell a veteran of soap opera staples like All My Children and Days of Our Lives. But opportunities to experience action and suspense away from the set can be elusive. So the newlyweds jumped at the chance to test our latest gear in Alaska's remote Wrangell-St Elias National Park. "Our lifestyle is centered around a data plan and a phone," Justin said. "To come here and be literally off the grid was appealing—and also kind of daunting."
"We'll always have this moment where we've never really seen anything like this in person... It gets you back to putting things in perspective and realizing what's really important." —Justin Hartley
"This has been an insanely intense but equally beautiful experience. I'd do it again in a heartbeat. If you're going to get some alone time, don't mess around." —Justin Hartley
The couple didn't know quite what to expect when they arrived with little more than their gear, their guide, and the breathtaking Alaskan wilderness in front of them. "I definitely thought we were in over our heads," Chrishell said. "But we do have that kind of 'bring it on' attitude." And bring it on they did, hiking miles of rugged terrain, encountering moose (and one intrepid grizzly bear), snowshoeing up a glacier, and camping out in the snow and under the stars, far from the clamor of Hollywood. "Being alone on that beautiful snow-capped mountain," Justin said, "it gets you back to putting things in perspective and realizing what's really important."
DOT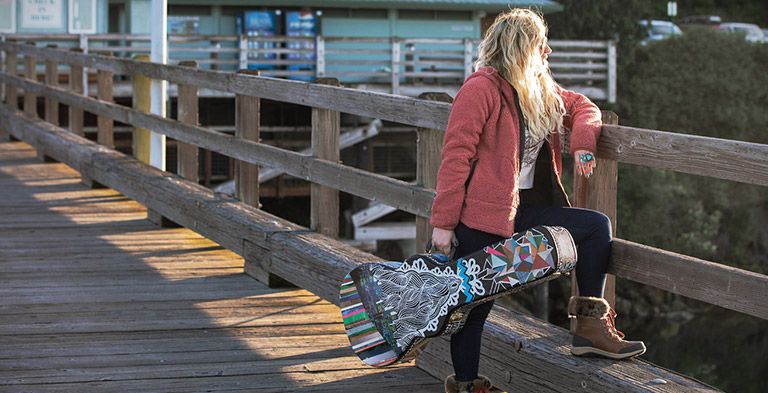 The pop star seeks out tranquility (and orcas) in the San Juan Islands.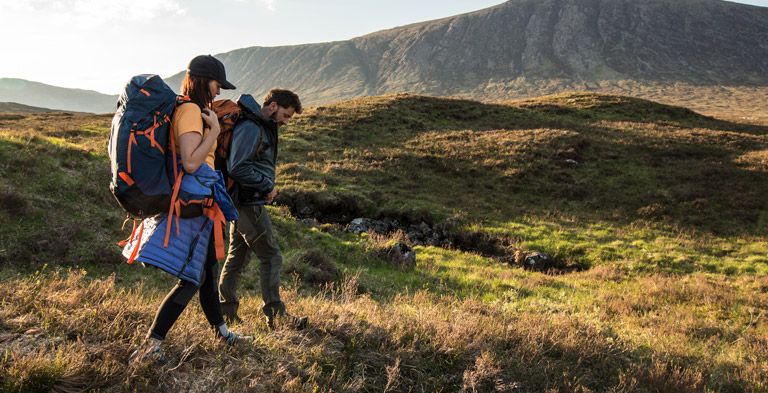 Comedian Mamrie Hart and adventurer Aldo Kane go on an epic trek in Scotland.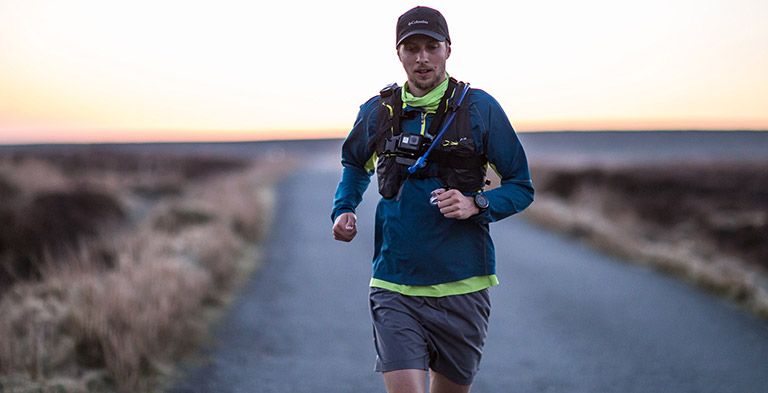 Columbia athlete Joe McConaughy chases an FKT on the Wicklow Round in Ireland.
Navigating the White Rim Trail in Utah isn't for the faint of heart.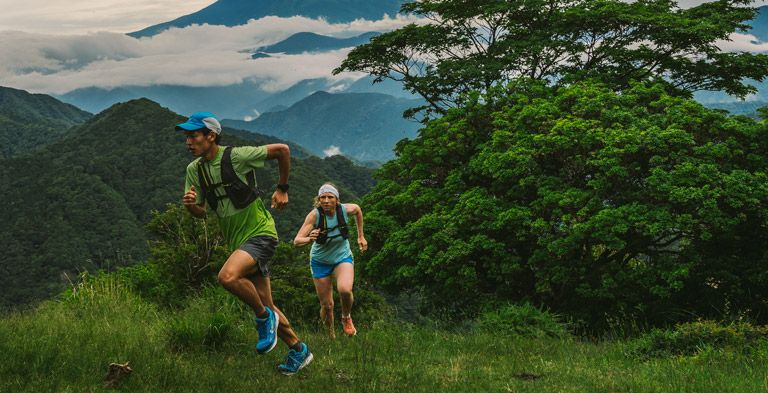 SIDEWALK TO SUMMIT IN TOKYO
Ruy Ueda and Sandrine Christin test road-to-trail running gear from Tokyo to Mt. Nabewari.