Through breakthrough product design and sustainable manufacturing practices, we're creating new ways to reduce our impact on the environment.
All of our down-insulated products meet the Responsible Down Standard, a certification that recognizes best practices in animal welfare and verifies responsible sourcing across our supply chain—from farm and raw material to processing and finished product.
The Columbia OutDry™ Extreme ECO Collection is our first waterproof-breathable rainwear made with no intentionally added PFCs.
EXPLORING CHANGE WITH OUTDRY™
Instead of using the same 40-year-old approach to building rainwear, we decided to start from scratch. In the process, we reinvented the category and developed a way to remove Perflourinated Compounds (PFCs) without degrading performance. The Columbia OutDry™ Extreme ECO Collection is our first waterproof-breathable rainwear made with no intentionally added PFCs. The collection started with a rain jacket and now has expanded to insulated and down jackets, as well as running and hiking shoes. We use only the most sustainable and ethical materials available, including recycled materials derived from plastic bottles, dye-free fabric, and responsible down. OutDry™ Extreme ECO showcases our commitment to exploring the planet with the smallest footprint possible. The Columbia OutDry™ Extreme ECO Jacket is one of Columbia's most recognized jackets, receiving awards like REI's prestigious Root Award. The Root Award recognizes the most innovative, responsibly designed new product of the year.
RETHREADS: GIVE YOUR OLD CLOTHES A NEW LIFE
Columbia's Rethreads program encourages consumers to bring in their used clothing and shoes in clean, dry condition, to Columbia retail stores to be given a new life. Garments and footwear that are dropped in ReThreads bins are sent to a textiles processing facility through I:CO, a leading global textiles recycling solutions provider whose aim is to keep used clothing and shoes in an everlasting life cycle where these items can be reprocessed, reused and recycled again and again. The products are then sorted, reprocessed and reused or recycled. Items that are still wearable find new homes through the second-hand market. Unwearable items are reused for products like cleaning cloths or recycled into fibers for new products such as insulation, carpet padding, stuffing for toys and even new fabrics. ReThreads is available in all U.S. Brand and Outlet locations. Find a Columbia store near you,
here
.
We explore ways to design products efficiently so that they require fewer raw materials and components, use less water and energy to manufacture, and are safer for the environment.


bluesign® MATERIALS
The bluesign® system keeps chemicals of concern out of the manufacturing process. Implementing bluesign® enables factories to operate more efficiently, reduce overall water consumption, and ensure products meet the strictest chemical safety requirements.


Colored with Less Water
We use materials that are dyed without water or with significantly less water. Often called solution dye or dope dye, in this method fibers and filaments are colored at the polymer raw material stage before knitting or weaving, compared with general piece dye in which the yarn is knitted or weaved first into a fabric and then dyed. Dope dye yarn is more environmentally friendly as no water is used during the process, as well as reduced chemicals, carbon and energy use. It has excellent colorfastness and is more color consistent than other dye methods which helps reduce material waste due to color related quality concerns.


Down
Columbia is uses 100% Responsible Down Standard certified natural down based on Textile Exchange's Responsible Down Standard. Committing to responsibly sourced down ensures the down we use in our products is obtained from animals that have not been subjected to unnecessary harm.


Leather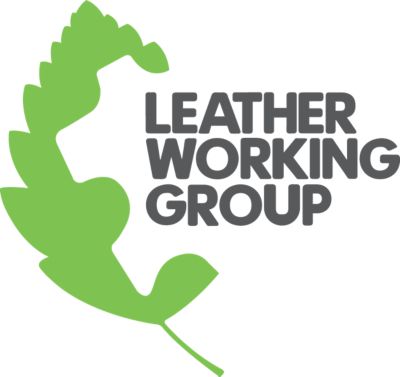 Columbia is committed to supporting responsible leather manufacturing across the globe, and that is why we are proud members of the Leather Working Group (LWG). The LWG aims to improve the leather manufacturing industry by creating alignment on environmental priorities, bringing visibility to best practices, and providing suggested guidelines for continual improvement. In 2021, 100% of our footwear leather manufacturing partners were LWG-rated and our team continues to prioritize leather sourcing from LWG tanneries. To learn more about the Leather Working group, visit
www.leatherworkinggroup.com