starwars
Inspired by Boba Fett™, the most notorious bounty hunter in the
Star Wars™ galaxy, this special-edition collection clones intricate details
of a fan favorite with the DNA of gear made for outside.
Boba Fett™ Interchange™ Jacket
Armor against the elements with this versatile 3-in-1 jacket inspired by the iconic Boba Fett. Crafted for both Star Wars fans and outdoor enthusiasts, the jacket is available in both men's and women's silhouettes and features a sleek waterproof shell and comfy inner puffer that can be worn separately or together.
Women's sizes XS-XXL; Men's sizes XXS-XXL
Size Chart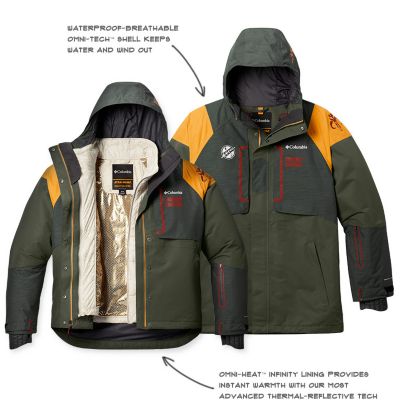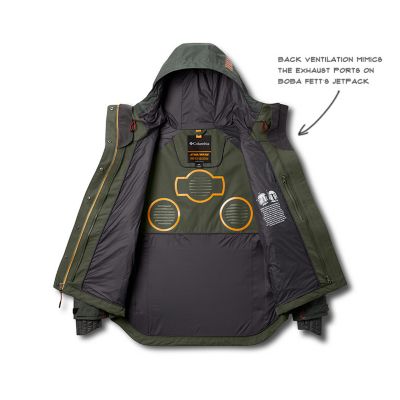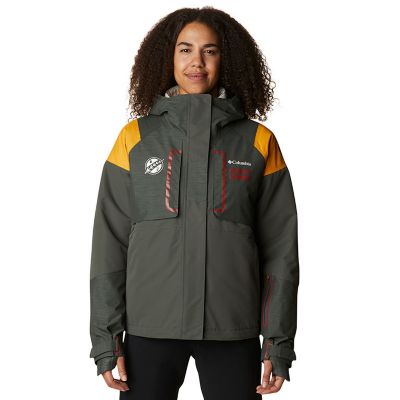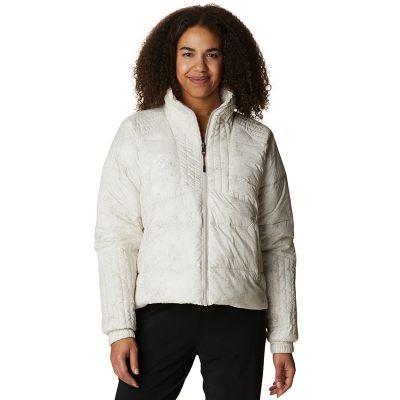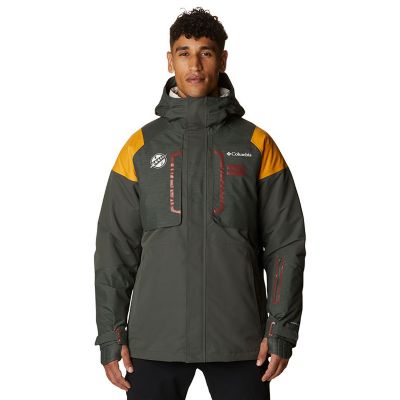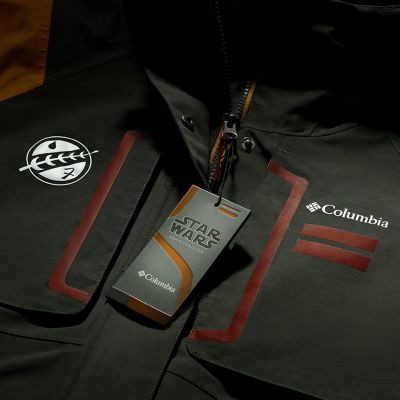 The special-edition jacket takes multiple design cues from Boba Fett's armor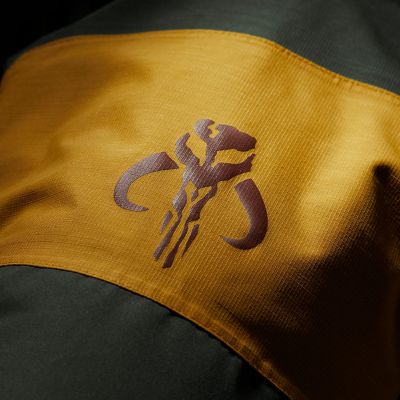 Mythosaur skull emblem on Boba Fett's shoulder plate is a symbol worn by Mandalorians through the ages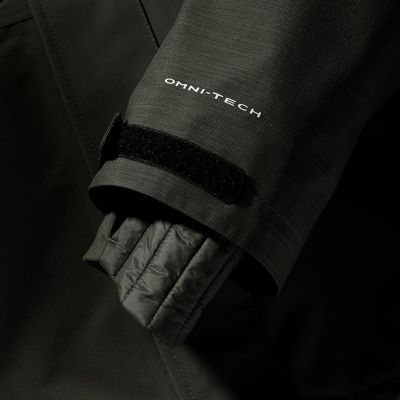 Comfort cuff design inspired by the gloves and armor padding worn by Boba Fett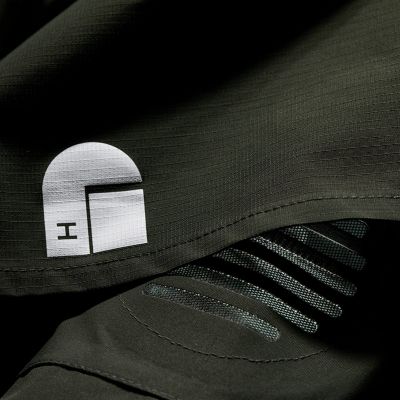 Back vents release excess heat and mimic the exhaust ports from Boba Fett's jetpack
Omni-Heat™ Infinity lining features an expanded pattern of gold dots that reflect and retain body heat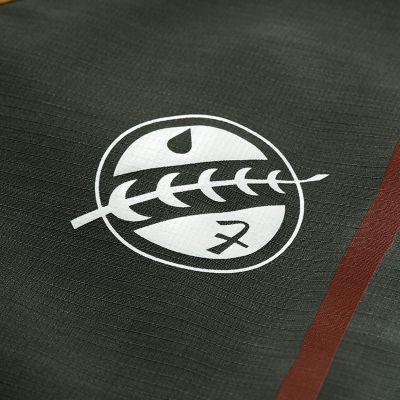 The symbol featured on the chest remains shrouded in mystery, perhaps the vestige of an as-yet untold story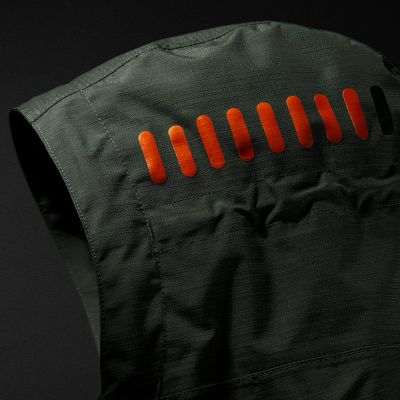 Dash markings on the hood mimic the same pattern found on Boba Fett's helmet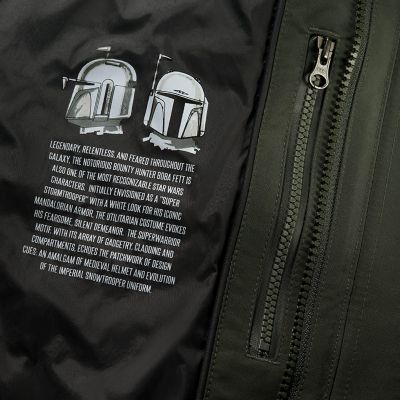 Custom internal print inspired by original content from the Star Wars archives
Full-zip inner puffer features a weathered look inspired by the tested-tough adventures of Boba Fett
Rise to the occasion when temperatures drop in this special-edition heavyweight hoodie inspired by the most notorious bounty hunter in the Star Wars galaxy. A high-pile fleece backing and adjustable hood provide comfort against the cold while fan-friendly details pay tribute to an icon.
Unisex sizes XXS-XXL
Size Chart

Take on the everyday in this special-edition tee crafted with comfortable yet durable cotton-blend fabric and character-driven fan features like the Mythosaur swing label, golden yellow piping on the collar, and eye-catching graphic print inspired by original content from the Star Wars archives.
Unisex sizes XS-XXL
Size Chart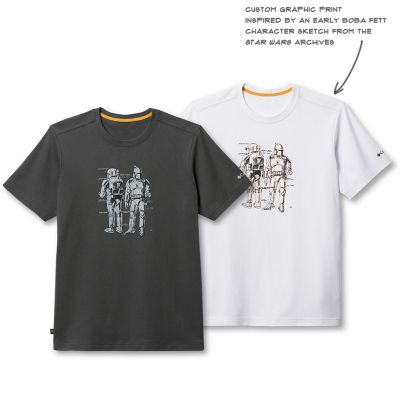 Inspired by a Star Wars icon, this ball cap is built to wear anywhere with water-resistant fabrication, an up-leveled snap closure, and fan-friendly detailing on the front and side.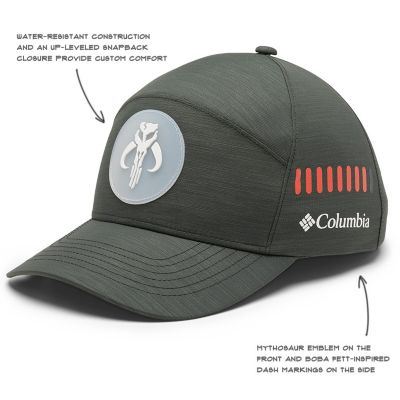 Available 12.3 Online &
At Select Columbia Stores